Ensure – WHEN LIFE DOESN'T SLOW DOWN with age, WHY SHOULD YOU?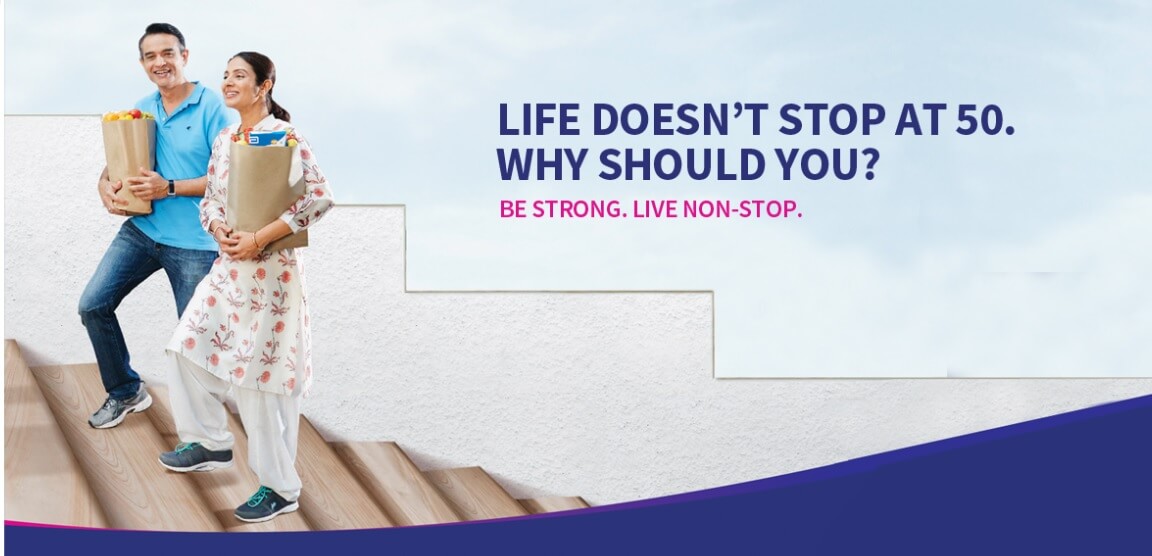 1. Do you know why your body loses strength as it grows old?

After the age of 50, your body's ability to absorb nutrition from your everyday food decreases; which is why , you may have lower strength and energy to perform your daily activities.

2. How do you bridge the gap between what's needed by your body and what it gets?

While you try many things to overcome this, what you need most are the right nutrients from all the different food groups in correct proportion. And getting this from one's daily diet maybe difficult for most adults.

3. How can Ensure help you?

Ensure, the No. 1 doctor recommended brand worldwide, provides all essential food groups that your body needs as it ages. 2 cups of ensure daily, provide you with nutrients like proteins, calcium , vitamin D and 28 other nutrients that could be missing from your diet.Experience the Ensure Difference in 90 Days.